How To Improve Your Content In Digital Marketing
Many Website suffer from Low Keyword Ranking so this blog will help you on How to Improve your Content in Digital Marketing so your keyword will Rank higher on Google.
you want to gain more traffic with attractive blogs? Does your article miss something? You might be posting regular blogs but your content is not getting shares or feedback on the social network. So, what you need to do to write legendary content. Digital Marketing Agency In Mumbai – Digimanic has a very simple way to write a great article for your blog.
1. Quality rather quantity.
Getting Keyword Rank on SEO focus to write relevant good quality contents to for your subscribers rather writing more and publishing every day. If you write on a topic that is transforming quick, the pace can be more difficult to maintain. So, reducing your focus, or choosing a certain day of the week to focus on the right content. By this, you will generate more traffic in the long run. 
2. Your objectives and your story ideas
Aim what you want to achieve with your article. Do not write just articles but solutions to specific problems. The goal of your article may be one or more of these:
Have a summary that can influence potential customers/employers

Encourage those who influence your article to read for the first time and become a subscriber

Invite readers to buy your products

Lots of views or shares on social networks

Get more potential customers

To benefit people in their niche, the main issues they face every day to solve it.

Before you begin writing you need to have a clear goal in mind.

For example, you state the blog about parenthood, and your goal is to promote your eBook readers: Help your teenagers to pass any exam.
You can just redirect a passage for your e-book in the conclusion of an article on any subject, but initially, the article should be about parenthood.
In this instance, the following blogs will probably not work well for you:
Top tips to get your baby to eat.

How to train your toddler for school

Routine Parenting Mistakes.
These articles can be worth – but this topic will not be helpful to sell your eBook.
Think about wanting to accomplish, goals, help your readers, solving the problem
3. Structure your headline.
To make your title look appealing.
Make it clear: Maintain some keywords. search engines and your readers need to know that your articles actually talk.

Make it clear: Keep some keywords. – Do not try to be very clever. Readers and search engines require to know that your blog actually talk.

Be specific: "few things" are better than "four things" because readers get a better idea of what your article implies.

Build Interest: Adjectives are ideal for this – "Ten Powerful Tips" or "Ten Simple Tips rather than "Five Tips".
4. Construct the main body of your article.
Those who are fighting a major aspect of writing against many bloggers (or they do not understand the importance) are structures.
One of the Marketing Consultant In Mumbai added, If your blog is not structured properly, then they may not only be hard to write but will be difficult to read. You spend a lot of time on the laptop screen, thinking about what to write and your audience often goes from one section to another because it will be tougher for them to find value in your articles.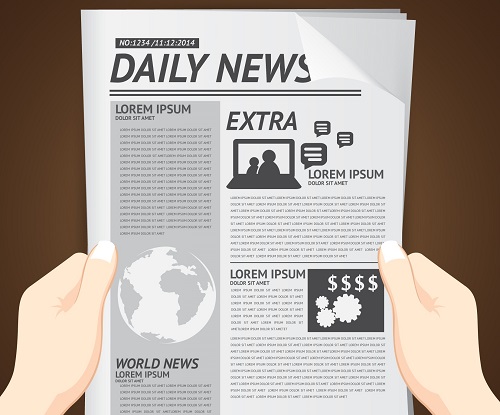 The best way to organize your article is to use subtitles. This is especially important for long articles. A number of bloggers just apply bold text for their subtitles, but it's best is to use subtitles integrated formats with blogging software. It offers more visibility for text, clearly showing different parts – and you can use different levels of subtitles to split long squares into parts.
6. Writing your first project
Some bloggers like to take ideas and plan articles – but they struggle when it comes to putting words on the page.
Here's how to get to write in your first draft:
Avoid distractions. To write a blog takes a lot of focus and energy, do not keep checking your Facebook / Twitter / / Email until you finish your target.

Do not try to be perfect. If you want to modify it you will have time, so do not waste time if a sentence is a little weird. Keep going and write your article.

Strike directly from the start with its first point, rather introduction. Once you start writing the article, it will be effortless to make an introduction.

Think that you are writing a letter to a friend. What would you advise? Utilize it as the basis for your blog.
7. Length of your article
Few bloggers ask: "roughly what is the length of a good article?". It should be between 800 and 1500 words. If less than 600 words, then it will be difficult for you to provide your readers with some value. If it is more than 1500 words, then to maintain structured and consistent articles becomes a big task.
Write blogs small and long, but make sure you can feel comfortable there before you hold for a standard length. Keep your audience engaged with the right length of articles.
Google Love Content – on an average first keyword rank article or page have more than 2000 words
Social Media Marketing Company In Mumbai stated that sharing your blogs on social media will have positive effects.
Your social media presence will look up to date and appropriate.

Keeping your audience engaged.

Being active on social media improvises SEO results.

Referral traffic increases with Social links.
Always keep sharing your blogs on social media and keep targeting keywords with your posts as this will help in SEO rankings.
Ensure, you are grasping the possible SEO advantages of your content. Make an impressive blog name; produce optimized content for targeted audiences, optimize, add images and videos, your blog URLs, apply schema mark up and share your content on social media.
SEO Services In Mumbai concluded for strengthening your website content and enhance SEO results, a blog is one of the quickest and simplest ways.
Devote to write quality articles, share your tips and experiences in the comments below. If you have questions, we would love to answer them.