Digital Marketing Service For Salon & Spa
In today's modern India, fashion has taken a unique direction. Modern people have become very concerned about their fashion and style, especially the youth of India. With increasing use of social media sites like Facebook, Instagram, Twitter, Tinder etc. Everyone likes to post their image and videos to show off on all social media sites about what is going on in their life, how they look, what clothes they wear etc. In short they like to show their lifestyle on social media sites. Many salon & Spa owners have adopted the digital marketing service for salon & spa. It is helping them to grow their business digitally.
It all started with modernization in the standard of living with evolution in technology. The curiosity to adopt western culture and technology has been developed in India. Therefore Indians wish to improve their lifestyle and satisfy their high comfort standards. Every aspect of western lifestyle and engrossing comfort methods play a huge role in the life of Indians and so does Salon & Spa. You must be aware of the people in India; especially the youth that likes to get new hairstyles like a buzz cut, crew cut, French crop, pompadour, side part and many more. Indians specifically working class of people also go to the Spa services like manicure, pedicure, waxing, facial treatment, body massage, foot massage, deep cleansing, body scrub etc. to give rest to their body and improve their health. Salon & Spa are always trending services in India as it satisfies higher personality standards and eases the comfort manners. It brings us only to one conclusion:
Where There Is Trend There Is Competition
Some of the Indians inspired by trending growth in Salon and Spa utilities, dreams to open their own Salon & Spa and they establish their business in the competitive market of Salon & Spa. Salon & Spa owners take all the measures to improve the indoor and outdoor look of their Salon & Spa. They adopt traditional marketing strategies by arranging TV, newspapers, radio ads, billboards etc which compel them to incur much more cost on traditional marketing. But it does not help you to present your business in a unique way. Traditional marketing is normal today. Everybody does it. Therefore it leads to perfect competition in the market of Salon & Spa. So what should you do at this moment? What are the ways to come out of such cut-throat competition and establish your business by offering some unique value to your consumers?
That Is Where Digital Marketing Service for Salon & Spa Helps You In Your Business
The internet has taken the new growth since 1990. Today whenever you search anything on Google, you get the result within one second. India is the second largest online market in the world. India has 462 million active internet users along with 442 million smartphone users. Smartphones and internet plans, being cheap in India, encourages all the users to be active on the internet daily. Everybody searches for whatever they need and get the results instantly. Let it be product, service or ideas.
Digital marketing means promoting goods, service, and ideas on online and social media platforms. There is a strong need to utilize digital marketing service for Salon & Spa. Nearly 1 to 10 lakh users in India search for Salon and Spa near them. This is the power of digital marketing. This becomes the golden opportunity for you to implement digital marketing strategy for your business. But how to do that and who will help you? Let's dig deeper to understand digital marketing service for Salon & Spa.
To get searched by users in your locality, to make the presence of your Salon & Spa on social media sites, to get the followers on social media sites, to get traffic on your website, you need a professional approach to implement digital marketing strategy for your Salon & Spa. We are the one who are specialized in providing digital marketing service for Salon & Spa and implementing the same. We will help you in creating brand awareness, brand recognition, brand recall value, brand visibility, brand loyalty etc. of your Salon & Spa.
How Does Digital Marketing Agency Engage Users With Your Salon & Spa On Online Platforms?
There are basically 3 strategies which digital marketing agency implements in order to bring the traffic to your website and social media profile. Those are:
Digital Marketing For Salon and Spa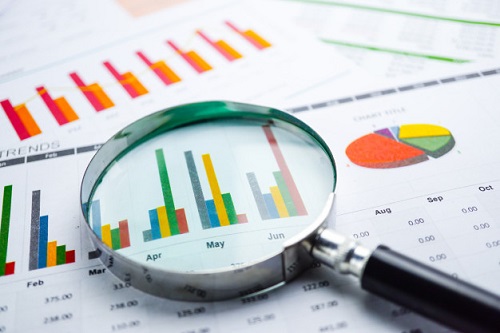 Which strategy is beneficial for your Salon & Spa?
Creating Brand Recognition on Social Media Marketing  
There are around 226 million active social media users in India. Indians strongly use social media sites. Social media sites like Facebook, Twitter, YouTube, Instagram etc. are main reasons behind the trending goods and services in India. Effective social media strategy can help in brand recognition, brand awareness, brand recall value, brand loyalty,high conversion etc. Creative images and videos of goods and service can grab the attention of social media users. For example, you can post the images of Your Salon & Spa. You can post the image of your work on Facebook, Instagram, twitter etc. You can post the video of your work on your own YouTube channel and other social media sites. You can update your existing consumers with new services.
How Will SEM Help?
If you want your ads to grab the attention of a specific users at a specific time on the top of search engine result page then SEM is for you. SEM, being a paid form of online promotion, gives you more flexibility in the customization of selection of target audience as per their age, gender, buying behavior, demographic information, consumer segmentation, and location. For example, you can run your paid ads aggressively on weekends when people have holidays so they can find Salon & Spa near their location. You can also run your paid ads for giving some special discount offers. You can target only people between the ages of 21 to 40. SEM also enables you to run your remarketing strategy to grab the attention of those consumers who have previously visited your website. SEM is a short-term strategy that gives you results from day 1 itself. As per the report from a business insider, Google drives 95% of all paid search ad clicks on mobile phones.
Why go for SEO?
Whenever you search anything on Google, you get to see the list of 10 websites on the 1st page of search engine results. All those website owners work hard and smart to get their website on top of the search engine result page. It is because Indians usually check top appearing websites. The strategy which website owners implement to rank their website on top is called search engine optimization. As per the Google search engine algorithms, it ranks only those websites on the top which has quality content and good user experience. If the user can get what they actually want from your website then your ranking will be enhanced. In India, around 1 to 10 lakh people search for Salon & Spa near their locality. Which means there is a wide scope for you to be on top of SERP. Consider that from 10 lakh people, 10% of people visit your website and 1% of people decide to utilize the service in your Salon & Spa.
Yippee
You just got conversions from effective SEO strategy. Effective SEO serves you benefits like increased brand visibility, brand awareness, constant attention, better ROI, and competitive edge. The only key to success in SEO is relevant content to relevant keywords. Implementing SEO strategy is good for those Salon & Spa who have a number of chains in a particular city or state. If a particular brand of Salon & Spa offers premium service with just one outlet then SEO is beneficial for that particular brand. If you provide a unique type of service in your city which is distinct from what your competitor provides and people are aware of your product then SEO is highly beneficial for your business.
It is profitable to take digital marketing service for Salon & Spa from leading digital marketing agency.