Digital Marketing Services for Insurance Companies
Insurance Companies play a very significant role in the day to day lives of the population. People of all demographic, from the common man to the elite, everyone has chosen to secure their lives and their assets with insurance. Living an unsecured life is not only considered ignorant, but also dangerous. Being such an important industry and playing such a critical role, it's not a surprise that the industry is extremely competitive. Insurance industry, like the food industry is one of the very few rare industries which aren't likely to go out of trend, even in the distant future. Can you imagine a world without fast food joints and restaurant chains? Exactly, like food, insurance is also a primary need for the humans in the 21st century. As the world moves forward and more technology are developed the industry is likely to get even stronger which only indicates more competition.
How Can Digital Marketing Help You?
Now, if you're someone who owns or manages an Insurance Agency, you're probably thinking, "what can I do to surpass my competition and then maintain the growth and position of my company?" The answer to your question is one which is simple, yet effective: Digital Marketing. If you don't live under a rock then you know how the internet is taking over. Gone are the days when the internet used to be an isolated industry in itself, now almost every industry not only uses it to assist them but, heavily relies on it. If the growth and influence of the internet is any indication then you should think twice before choosing to ignore internet as a means of marketing and growth.
Before parading you with inordinate amount of stats and metrics, we would only like to ask you a few questions. How much of your communication with your family and the rest of the world depends on internet? How much news and information do you consume via the internet? How many times do you access social media throughout the day? How would your life be affected if you couldn't use the internet? If your answer to these questions ranged from enough to a lot, then it should be clear to you how essential the internet is and how now is the time to choose Digital Marketing and get along with the world.
By opting for Digital Marketing not only are you choosing a cost efficient form of marketing but also an effective one. If you are a part of the insurance industry you realize that most of the companies opt for traditional marketing and we would like to convince you, how deterring away from that trend is going to benefit you remarkably.
Benefits of Digital Marketing over Traditional Marketing
Cost-Effective: One of the most essential reasons to opt for digital marketing is cost. Irrespective of whether you are a big company or a small company, saving funds in any way is always beneficial.
Audience Interaction: In Digital Marketing, your interaction with the audience is quick and vast. Whereas, in Traditional Marketing, audience interaction is the bare minimum or sometimes even non-existent. With quick interaction you can easily find out which strategies work, which ones don't, and act upon it immediately.
HIGHER EXPOSURE: There is no possible way a Traditional Advertisement featured in the local newspaper or on a billboard could have the ability to reach an entire town.
EASY ANALYTICS: with Online Marketing you instantly know what is working for you and what isn't. You can measure the inbound traffic, bounce rate, conversion rate, profit, and the general trend of interested audience, all in real time.
How Digital Marketing Works?
Digital marketing functions on the basis of 3 techniques. We at DigiManic, use these 3 techniques to provide you with best digital marketing service for sports shop. Those techniques are:
Digital Marketing For Insurance Companies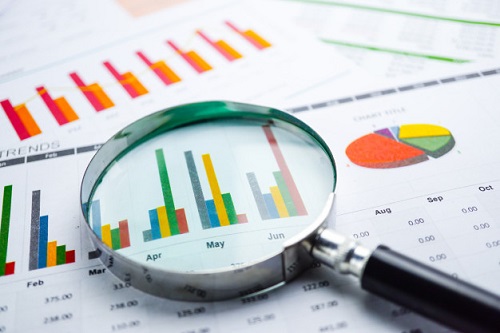 Search Engine Optimization (SEO)
We use the search engine services such as Google and Bing on a day to day basis for solving our queries, finding instructions for something, movies, recipe's and a lot more. The ease of finding such complex and large amounts of data from the comfort of your home or really anywhere else has been incredibly useful to everyone. This trend has also introduced the world to a new form of marketing for various businesses, which is SEO. SEO is basically optimizing your website in such a way; it would show up at the top of the search rankings. If you feel this seems unnecessary then try to remember the last time you visited even the second page for something you searched for when you couldn't find your desired results on the first page. Technology has come so far ahead that even taking more than a little effort doesn't seem like a good option for anyone. This is why SEO might be the most important aspect of Digital Marketing. No one is willing to look for your company particularly; they will only go for what seems to be available to them.
Search Engine Marketing (SEM)
The most probable group to be targeted for insurance policies would be the working class and only targeting them can be a difficult process in traditional marketing. If you want a specific demographic for your website, you can do so by using Search Engine Marketing. SEM is the process of providing paid ads on the search results pages. These ads can also be customized as you want, using creative taglines and description and you can even target customers as per their gender, age group, location, etc. These ads are expected to grab the attention of the user most of the times. SEM gives you benefits like an increase in brand awareness, quality traffic, brand visibility, and better ROI (Return on Investment).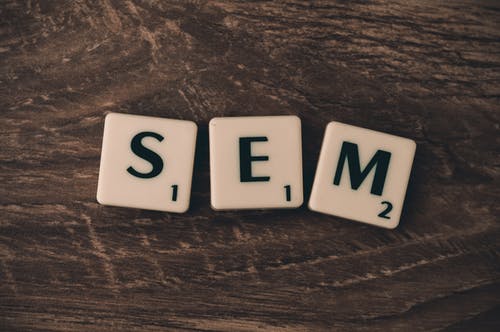 Social Media Marketing (SMM)
If you want to market your brand to a vast demographic with attractive promotions while spending little to no money, then Social Media Marketing is the way to go. Social Media is no more a place where only teenagers post about their daily life, it has become a place where people have meaningful conversations about the trending topics, receive news about the world, and even the leaders of some countries are active on social media. Targeting such a large audience can be very valuable to any firm. With Social Media Marketing one can interact with the audience quickly and frequently, solve their queries, research the trending topics, optimize the marketing strategy accordingly, and a lot more. A firm with good social media influence is more likely to gain trust of the consumers.