Digital Marketing Service For Laundry Shops
Scope and demand for laundry services are growing huge in India. With ongoing habitual of people to order any services through just some swipes and clicks on their smartphones, laundry services are soon going to shift entirely to the mobile apps. Indian economy has experienced a huge profit in this sector since the past decade. The total value of laundry business in India is estimated to worth 30 billion dollars. So it has got the better scope in the Indian market. Starting the laundry business in India can be a profitable way to sustain in the Indian market. With the increasing standard of living, people are becoming more and more habitual in increasing their comfort standards. The best place to start laundry business is in the areas where the market exposure is less. But having enough funds and resources is not the only factor needed to establish laundry business successfully in India.
Then which factor will contribute to the overall success of the laundry business?
If you are thinking about applying traditional marketing strategy in your business like posting your ad in the newspaper, distributing pamphlets, installing hoardings etc. then think again about how much costly it will be to apply traditional marketing in your business. On the other hand, there is no guarantee of better return on investment.
The only solution for marketing your business is digital marketing.
What is digital marketing and how will it help you to achieve your goals.
Digital Marketing For Laundry Shops
When You Should Use Search Engine Optimization
When you wish to maintain your website on the first page of Google for the longer period of time, then SEO is for you. Search Engine Optimization is the website optimization technique to bring the website on the top of Google search engine. It is the free form of online marketing of on Google. It is a psychological habit of people to click on those websites which appear on the first page of Google and 95% people don't even go on the 2nd result page of Google. Therefore it becomes important for you and your brand to appear on the first page of Google Search Engine. Google determines the ranking of the websites as per its search engine guidelines. The SEO of your website is effective when your website ranks on the first page of Google. It means your website is able to provide relevant information and effective landing page experience to the user. Effective SEO strategy will be very beneficial for your laundry shop as the need to choose those laundry services is ever growing due to the highly developed standard of living and comfort standards. Therefore SEO strategy helps to achieve the constant attention of your consumers. SEO helps you to achieve marketing goals like increased brand awareness, brand visibility, website traffic, constant attention, and better ROI. Our SEO service for laundry shops can help you to achieve your goals.
How Search Engine Marketing Can Bring You Potential Clients
Search engine marketing is a paid form of online marketing of goods and services on Google. SEM is highly preferable when you want to target potential consumers at the same time in a particular area. SEM enables you to target users as per their location and demography. Paid ads appearing on the first page of Google grab the attention of potential users due to their convincing description and headlines. You can create headlines and description only for those people who are actually searching for the services you offer. Effective SEM strategy will help you to achieve your marketing goals like traffic from potential consumers, increase brand awareness, and achieve better ROI (Return On Investment). With the help of SEM service for laundry shops, you can achieve your goals in short period of time.
How Social Media Marketing Can Improve Brand Recognition of Your Business
Social media sites are highly used in India. Indians spend most of their daily time on social media sites like Facebook, Twitter, Instagram. Due to its mass usage, it has become possible for business owners to convert their business into a brand. Social media marketing is the online promotion of goods and services on social media sites. You can even run Facebook paid ads for your laundry shop to target consumers as per their age, gender, demography, location, interest, and profession. For example, you can target female consumers in a particular area, especially housewives, between the age group of 25 to 45 to market your dry cleaning services with pick up and drop off facility available. Social media marketing helps to achieve goals like brand awareness, brand recall value, brand recognition, and brand loyalty. Our social media marketing service for laundry shops can be the best experience for you in achieving your business and marketing goals.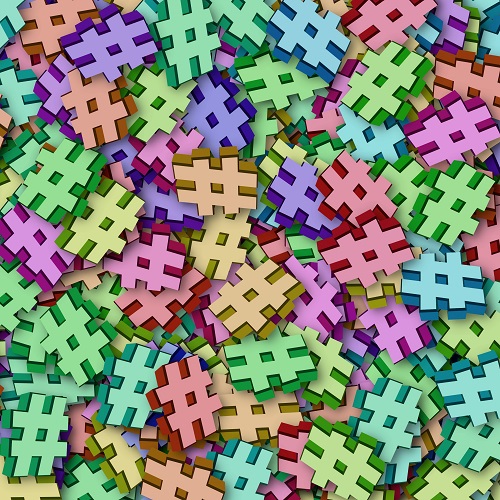 You can consult with us with regards to digital marketing service for laundry shops.