Digital Marketing Service For Dance Classes
"Culture defines the beautiful nature of humanity" and India is well known for its cultural diversity. Indian culture has diverse traditions. The most special tradition in India is dancing which has been existing since 2000 years.
In today's India, dancing has taken a professional turn. Every dance loving person wishes to make dance as his/her profession. People who are passionate about dance are more likely to open their own dancing classes in India. Dancing reality shows are the ones shaping dancing culture in India. All professional dance teachers dream about promoting their student in big reality shows like Super Dancer, Dance India Dance, etc. These reality shows are very famous in India as they fill excitement in the minds of Indians. So you won't like to let this opportunity go off your hands if you are running your own dance class. You need strong marketing for your dance academy. But how will you work on it?
You Need Digital Marketing Service For Dance classes
Gone are those days when people used to run traditional marketing for their business. India has become digital today, so is the marketing. In today's India, every class and group of people use internet for searching everything. There are 462 active internet users along with 226 social media users in India. There are average around 10 thousand to 1 lakh people in India who search for dance classes near them every month. On the other hand, there are 1 thousand to 10 thousand people in Mumbai who search for dance classes near them. So there is great opportunity to advertise your dance classes on online platforms like Google and social media sites like Facebook, YouTube, Twitter, and Instagram. Online promotion of goods and services is called as digital marketing. You can experience effective digital marketing service for dance classes with the help of best digital marketing agency. It is because they are more professional in executing digital marketing service for dance classes. At first, digital marketing agency like DigiManic starts with creating a website for your dance classes. Then it moves on to planning a digital marketing strategy for your dance classes as per your goal.There are 3 strategies in digital marketing
Digital Marketing For Dance Classes
Search Engine Optimization (SEO)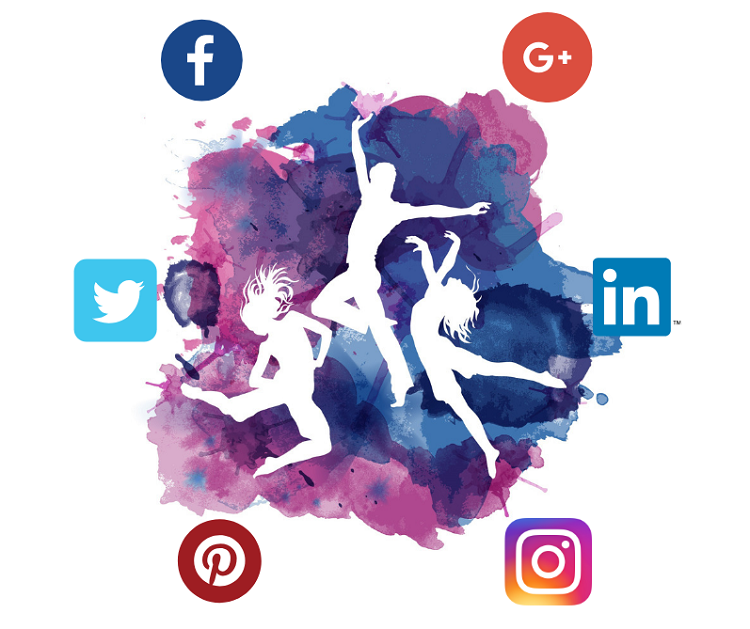 When And Why To Use Social Media Marketing?
Social media has become the most influential platform in India today. Indians spend most of their time on social media sites like Facebook and YouTube. "Trending new topics" in India is the nature of social media marketing. So there is a wide scope for your dancing academy to become a well-known brand on social media sites. Therefore social media marketing helps you to create brand awareness, brand recognition, brand loyalty, and brand recall value. For example, Dance is the most trending topic on social media sites where professional dancers make themselves famous by posting their dance videos. You can post the creative images of the environment of your dance class. You can run your paid Facebook and Instagram ads to target specific consumers as per their age, gender, demography, profession, and interest. In this way, you can increase your brand awareness and brand recognition by targeting potential users
When Should You Use SEO?
If you are low on budget, don't worry! You can still rank your website to the top of Google. That is where SEO gives you the opportunity to rank your website to the top of Google. SEO is a free form of online marketing of goods and services on Google. It is a long-term digital marketing strategy but once it is made with quality content and effective user experience, it can give you the benefit of top ranking for a longer period. Quality content of website means the content of your website should provide what your user actually needs. User experience means loading time of your website should be quick. Best SEO service for dance classes can give you an advantage in terms of increased brand visibility, brand awareness, constant attention, better ROI, and competitive edge. There are 1 thousand to 10 thousand people searching for dance classes in Mumbai. If even 10% of them visit your website, you can have maximum conversions from 1000 users. Therefore you should use SEO service for dance classes from a recognized digital marketing agency.
We at DigiManic, plan and implement the above digital marketing strategies effectively. We are determined to provide efficient digital marketing service for cooking classes. You can consult with us to know more about digital marketing.